1. Select "Lists" from the the main navigation, then select "Contacts".
2. Click into the "Add New Contact" section.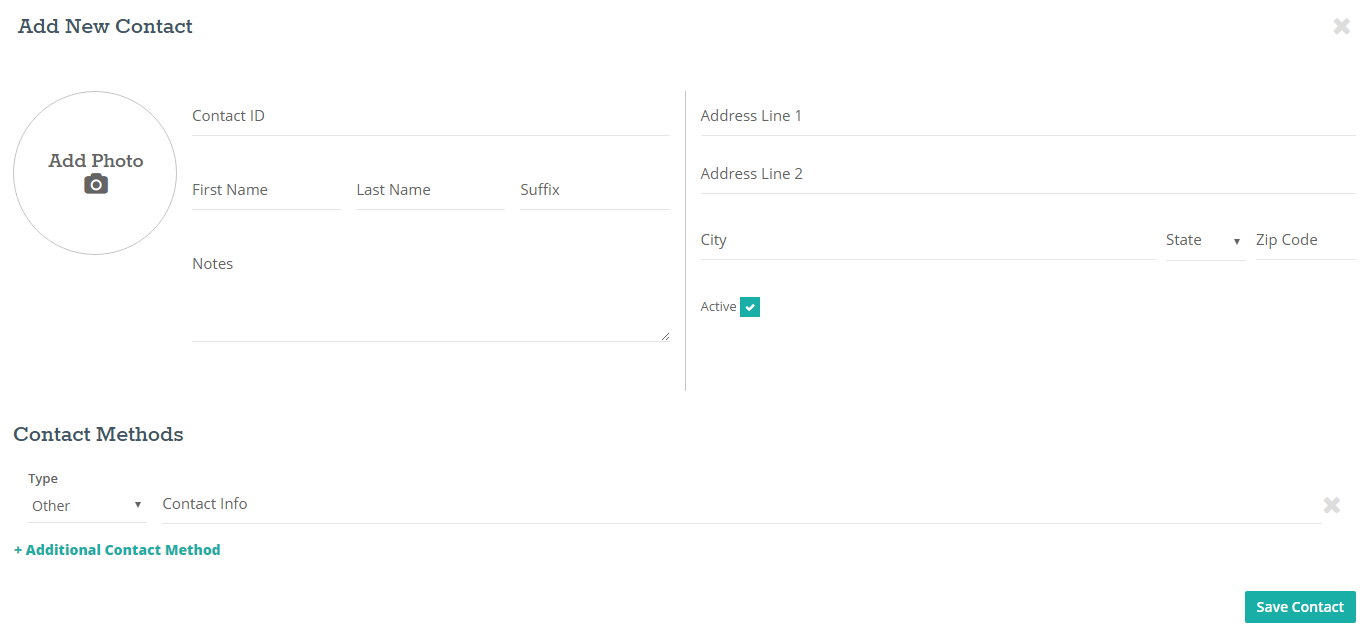 3. Provide a Contact ID and complete the appropriate fields of information. You may also click "Add Photo" to upload a photo.
4. If you already have the contact created, select the inline edit icon to the right hand side of the contact you would like to edit.
5. Once you open the add new or edit window, the bottom section contains the contact methods. To add additional methods select, "+ Additional Contact Method".
6. Enter the new information and click "Save Contact"