1. Select "Lists" from the the main navigation, then select "Contacts".
2. Click into the "Add New Contact" section.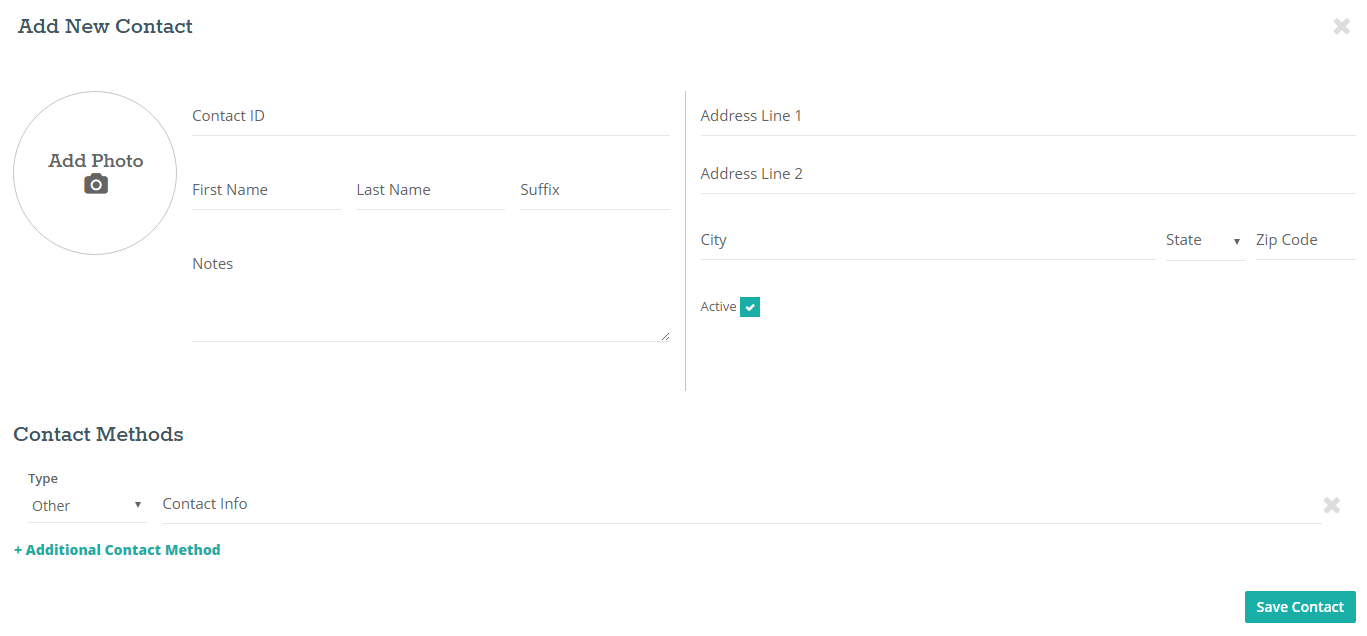 3. Provide a Contact ID and complete the appropriate fields of information. You may also click "Add Photo" to upload a photo.
4. Add contact methods. Select the method type and provide the details.
5. When complete, click "Save Contact".