Debits and credits are terms used in double entry accounting.
Going back to the textbooks from school, debits and credits simply refer to the left and right, respectively. Double entry accounting promotes accuracy and is universally used by accounting applications. When talking about double entry accounting it simply means that each record has two sides, a debit and a credit. That doesn't mean they are negative numbers or increases or decreases, again it's simply left or right.
So what does the left or right mean? Picture a capital T, this creates what we call a "T Account". Each account type has a "normal" balance. The account types include: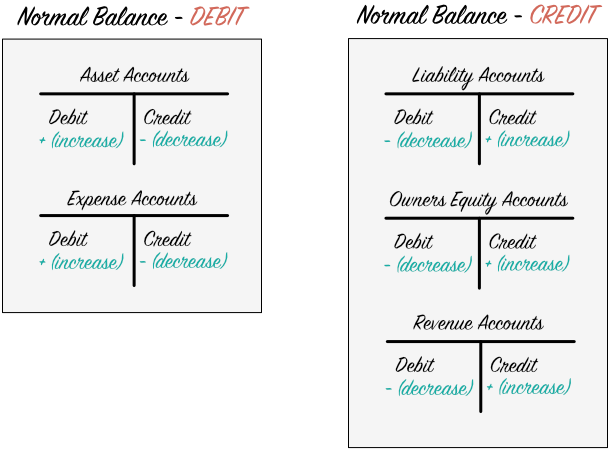 So what does it mean to debit or credit an account? Remember debit is on the left, and credit is on the right. A debit, increases a normal debit balance account, and a credit increases a normal credit balance account. The opposite of its normal balance will decrease the account balance.
Example, an Asset has a debit balance. If I post a debit to that account, it will increase the value of the account. If I post a credit to that account, it will decrease the value of that account.
Sound confusing? It is. Stick to Crunched and let us handle the details.