1. Select "Lists" from the the main navigation, then select "Vendors".
2. Click into the "Add New Vendor" section.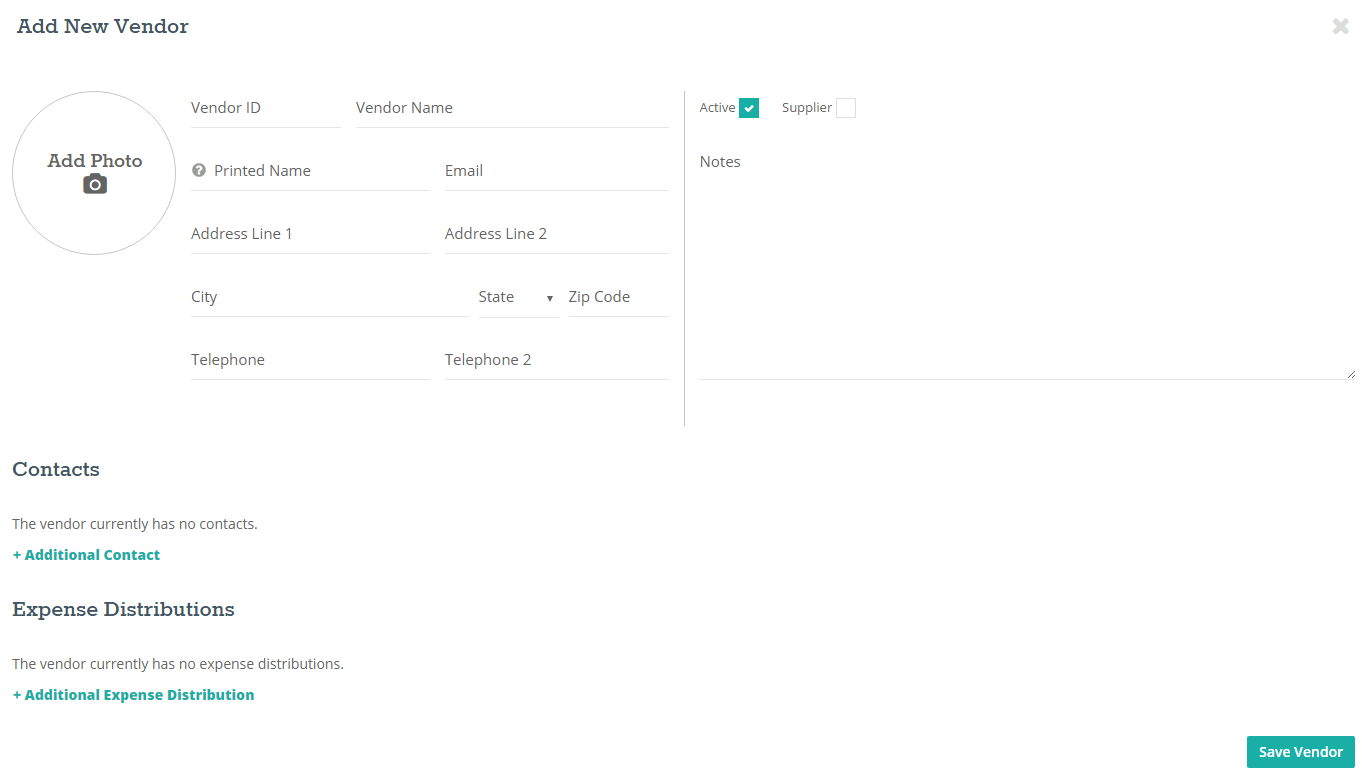 3. Provide a Vendor ID and complete the appropriate fields of information. You may also click "Add Photo" to upload a photo. For more information on the printed name, see the article, What is a vendor's printed name
4. Add contact methods. Start by searching for a contact name from your contact list.
5. Vendors require an expense distribution. This is the assignment of an account number that is used when making an entry into the ledger. For example, if your Vendor is Staples, the expense distribution may be office supplies.
6. When complete, click "Save Vendor".