1. Select "Expenses" from the the main navigation, then select "Apply Payments". If you have not yet created the payable transaction, see the article How to create a payable
2. Select the checkbook you would like your payments to be posted into.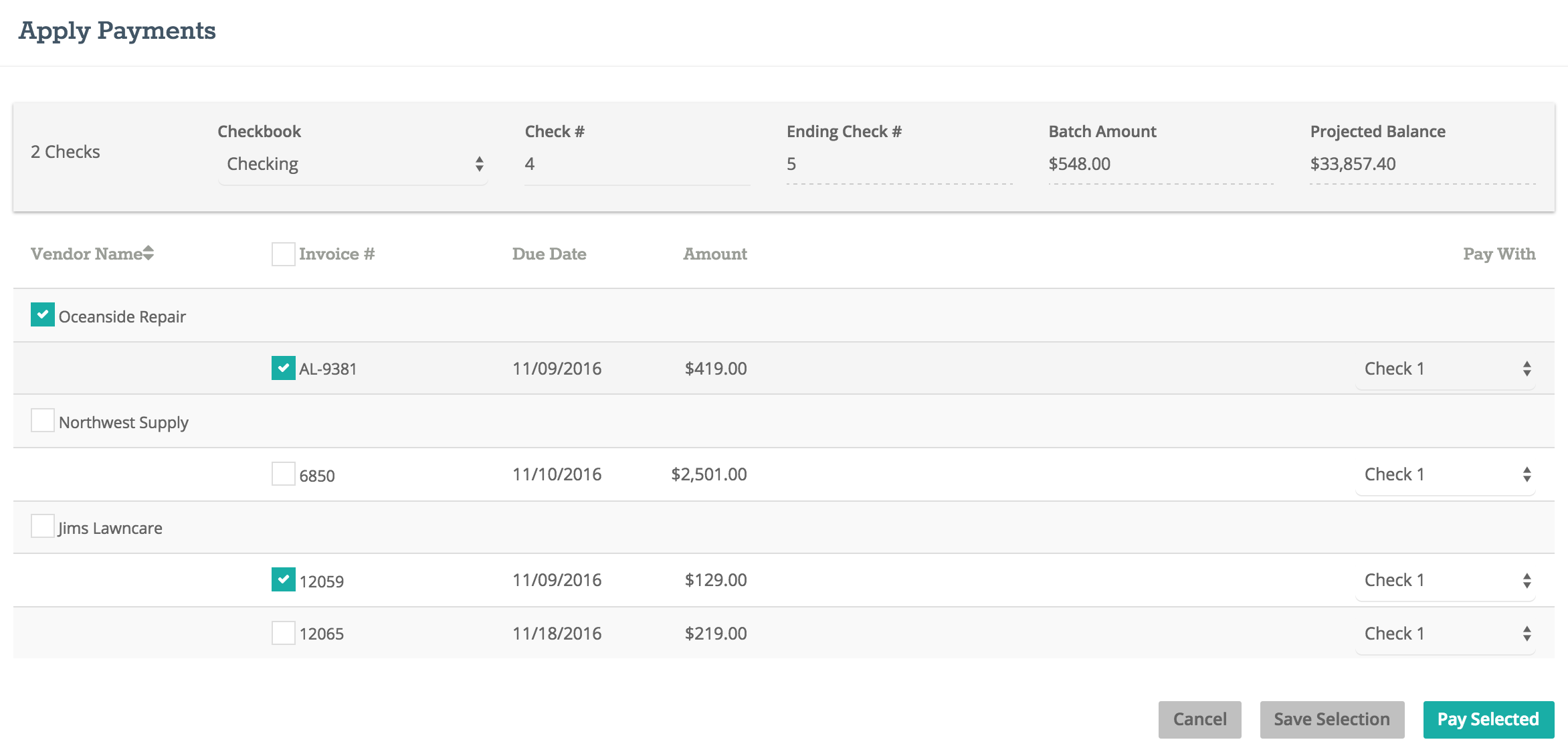 3. Select the individual payables you would like to generate a printable check file. For single vendor payments select the invoice number checkbox. For multiple like vendor payments select the vendor name check box. If multiple like vendor payments are selected, you will have the ability to consolidate the payment. For more information on check consolidation, see the article How to consolidate payable checks
NOTE: You will be able to track the total selected payables amount as well as the checkbooks projected balance after posting the payments. This will advise users to not exceed available funds.
4. You may save the current selected payables for later processing by click, "Save Selection".
5. When ready to print checks, be sure your beginning check number aligns with the next check number of your paper check stock. If they do not align, you may overwrite the starting check number. Be sure if printing more than one check there are no gaps in the check sequence. When ready to print, click "Pay Selected" to download the printable PDF file.

6. Confirm the printing status. For more information on print review
confirmations, see the article How to print checks
7. To complete the process and post the payments to the checkbook, click "Complete Review"