1. Select "Expenses" from the the main navigation, then select "Apply Payments". If you have not yet created the payable transaction, see the article How to create a payable
2. Select the checkbook you would like your payments to be posted into.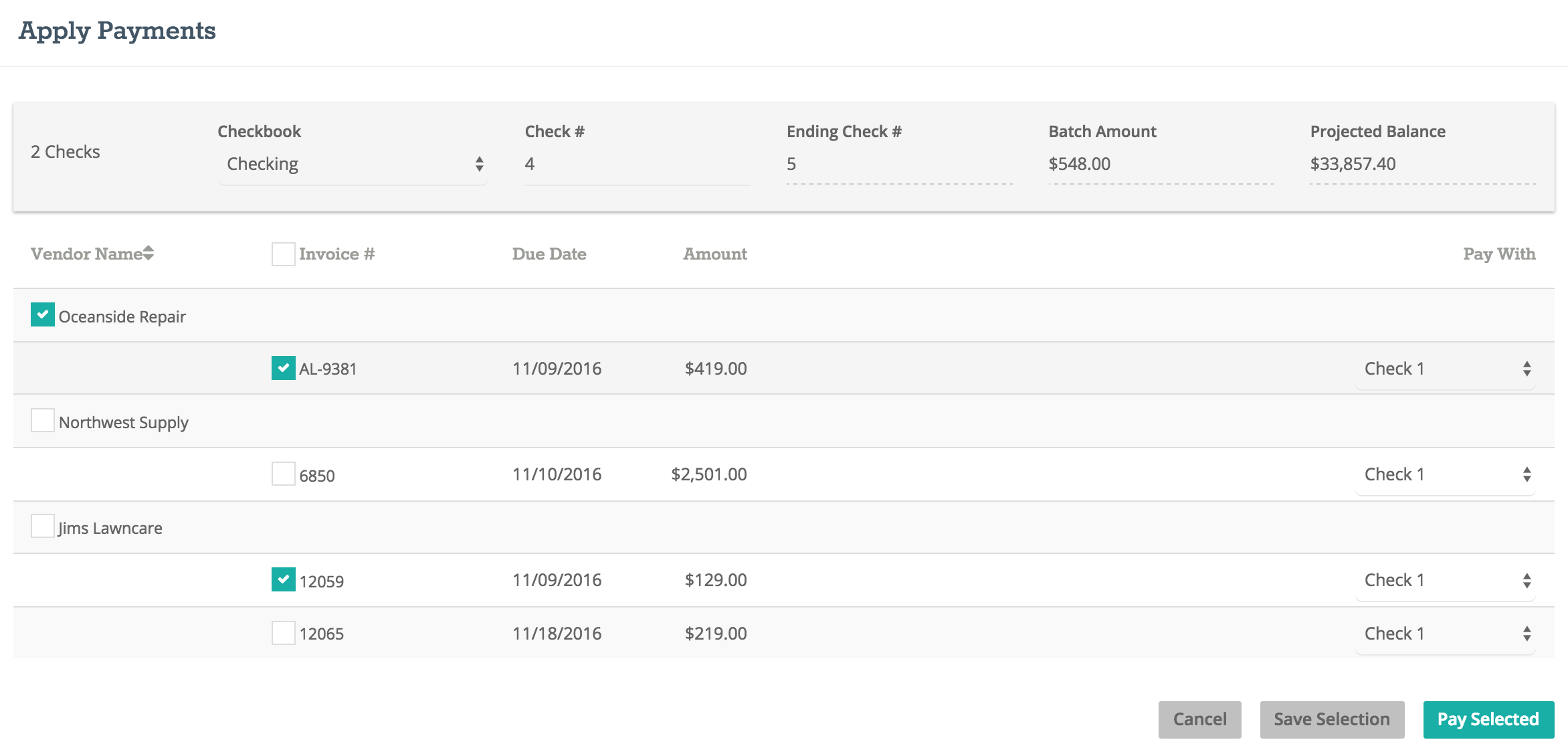 3. In the above image you see open invoice for Jims Lawncare. If you want to consolidate payments, select both invoices for payment, then choose check 1 for both invoices. By default the system will consolidate the payments.
Note: Both invoice numbers will print on the memo line of the check.
4. Confirm the printing status. For more information on print review confirmations, see the article How to print checks
5. To complete the process and post the payments to the checkbook, click "Complete Review"