1. Select "Income" from the the main navigation, then select "Quotes".
If you are directed to the setup for assigning ledger accounts, see the article How to setup my account assignments
2. Click into the "Add Quote" section.

3. Enter your customer information by typing the Customer ID or Customer Name into the first two fields. You must retrieve a customer from your customer database or create a new in the customer list. This will populate all of your customers information. To setup customers, see the article How to create a customer
4. Enter additional quote information, the quote date, the good through date, and the quote number. Enter the tax rate if applicable, terms, and a PO/Ref#.
5. Add your service or sales items but starting with their ID or Item Name. You must retrieve a sales item from your sales item list or create a new one in the sales item list. To setup sales items, see the article How to create a sales item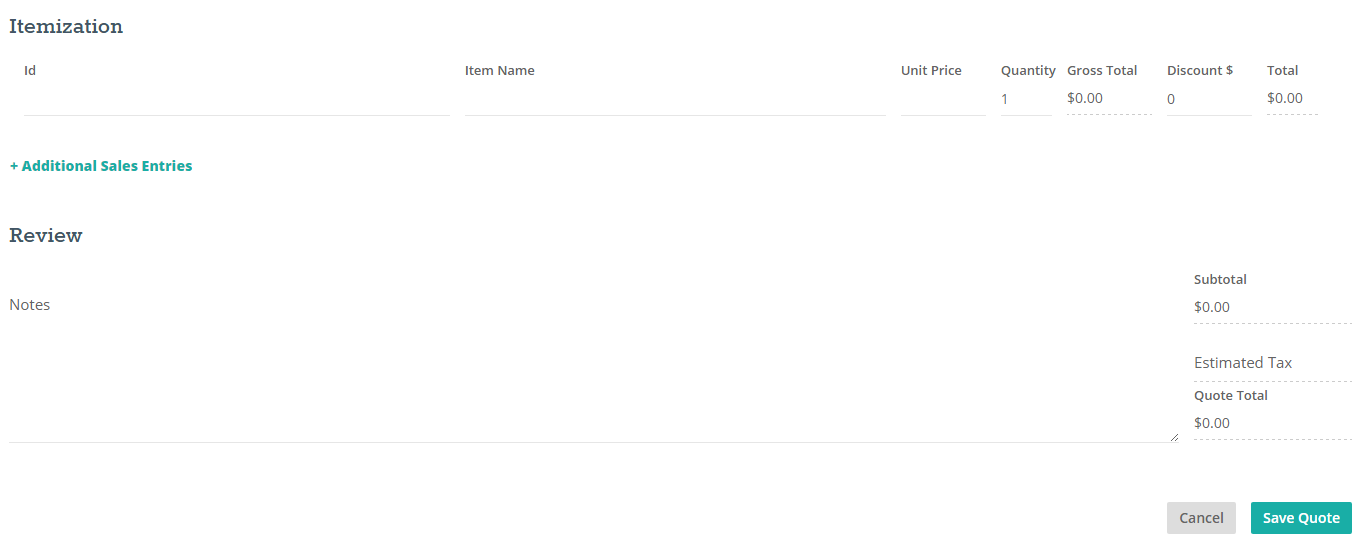 6. Adjust the quantity if necessary. Apply discounts if desired and the sales item allows it.
7. Add additional notes to the invoice such as conversation notes or pricing notes. These will not be printed on the quote and can be edited.
8. Review quote items and click, "Save Quote".
NOTE: The quote # will start at #-1. Any additional edits will create a revision, #-2, #-3, and so forth. This will assist in recapping a quotes history.