You must be an account admin to perform this action.
1. Select "Reconciliations" under the Settings tab on the main navigation.
2. Select the appropriate checkbook that you would like to edit a previously reconciled item.

3. Select the inline undo icon to the right hand side of the reconciliation period.
Confirm the action by selecting "Reopen".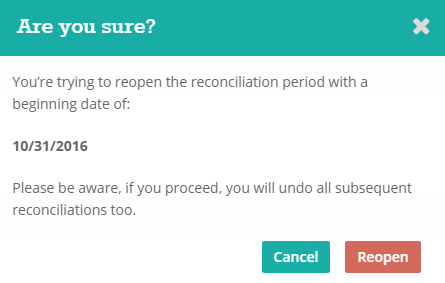 NOTE: This will reopen all reconciliation periods between now and then. Example, if your latest reconciliation date is December 2016 and you open June 2016, you will be reopening June, July, August, September, October, November, and December of 2016.
You will now be able to edit and void transaction values.