The profile dropdown menu is located at the top right of the screen to the left of your company dropdown menu. This is where you will find your profile, the log off link, as well as the live chat link.

This dropdown is broken down into three different sections:
1. Profile
2. Action
3. Support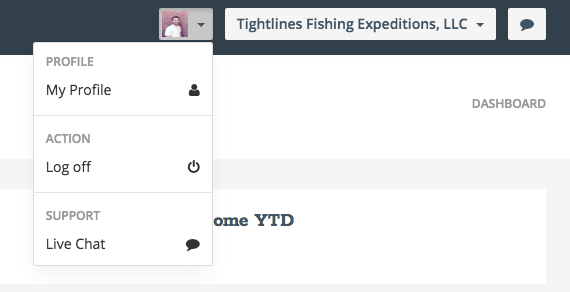 1. Profile will contain a link to your profile information. You can edit your profile image, first name, last name, phone number and change your password. To learn more about editing your profile, click here.
2. Action will contain a link to simply log off of your account.
3. Support will contain a link to open the live chat support widget. The in-app live chat feature is only available on the Basic and Pro plans. To learn more about the plan breakdown, click here.