Once you have created your first business, you will see your company name in the drop down at the top right of the screen.

To add additional companies, simply click the drop down.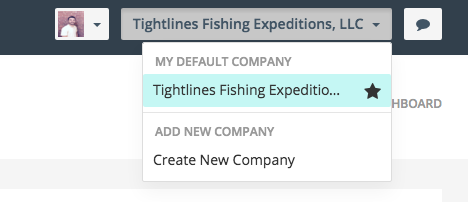 You will notice that your first company automatically gets setup as your default company. To learn more about my default company, click here.
Next, select create new company and follow the setup wizard to complete setup for your additional company. You can add as many companies as you like under your profile.
Note: Only add additional companies that you own. Each company you add will be setup under its own subscription. From the creation date of the company, you will have a 30 day free trial period and then you will be required to select a plan to continue with that companies subscription.
Once you have completed the setup process for your additional companies, you will then see them all located under your company drop down.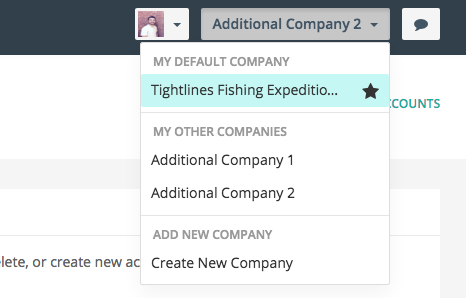 If you get invited to contribute under another Crunched account, you will also see these companies listed under your company dropdown. However, your role will not be set as the business owner and you will not be responsible for updating the subscription at the end of the trial period.