My Subscription
Crunched is designed to scale with your business. We have provided users with three affordable subscriptions based on the size and needs of your business. When you first start with Crunched, you will fall under our 30 day free trial period.

After you have utilized your 30 day free trial, you will be asked to continue your subscription. Simply click upgrade in the top header or under settings, administrative, click my subscription.
We offer two payment options, monthly subscriptions, or to save some money, an annual subscription. Choose the subscription that best represents your usage and click next.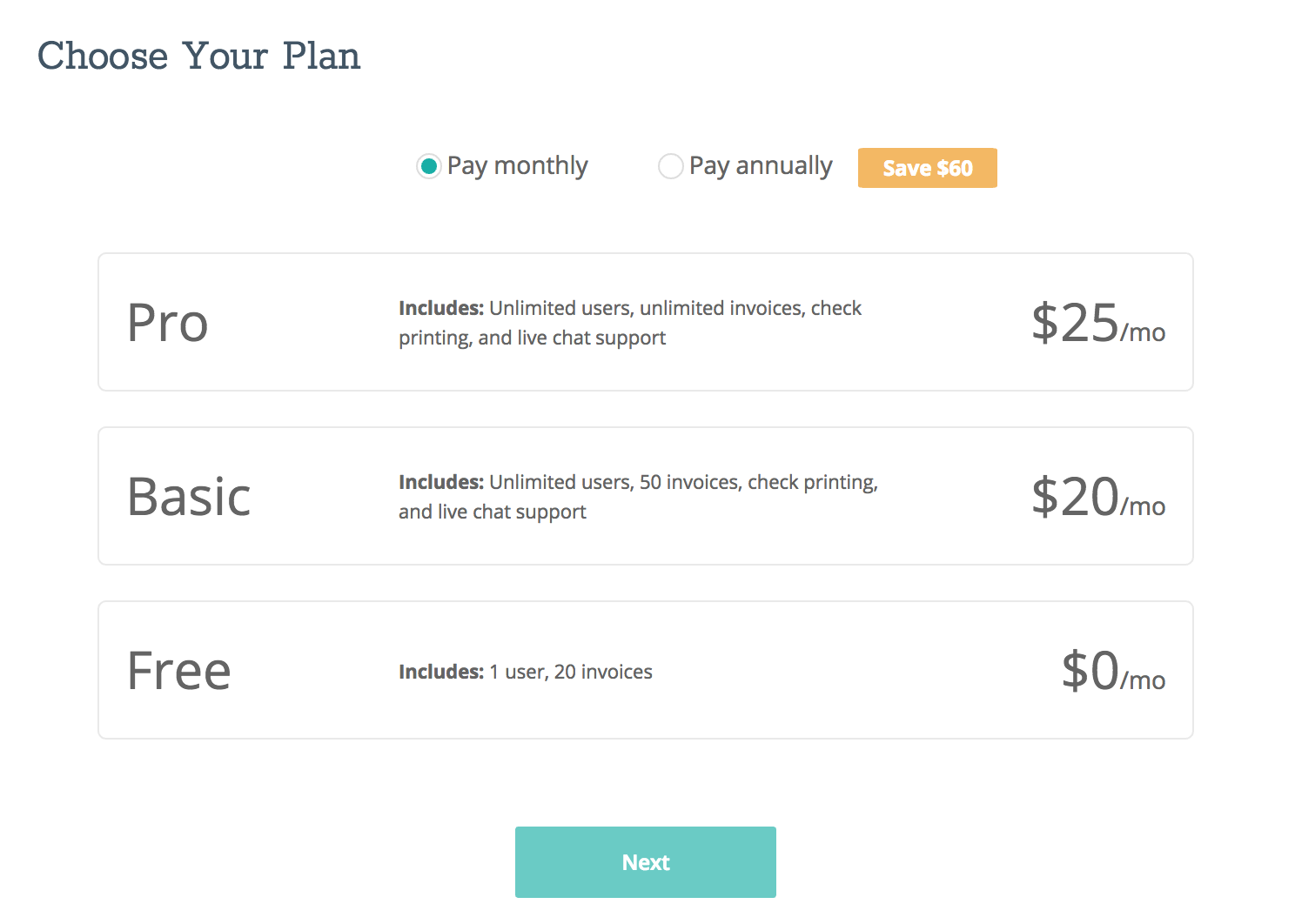 Simply enter your payment information and click submit Your subscription will automatically update and continue every month until cancellation.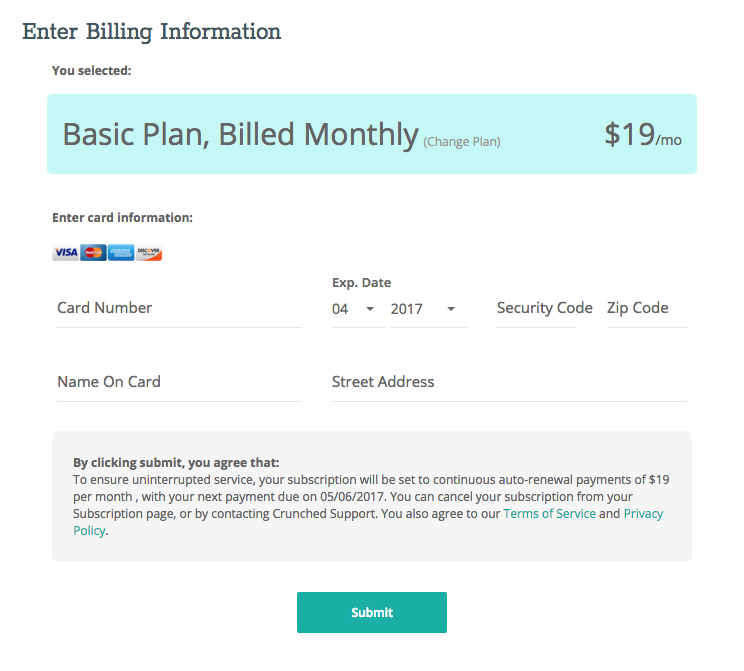 Payment types
We currently accept all major credit cards including Visa, MasterCard, Discover, and American Express.
Editing plan or payment method
If you exceed your plan parameters you will be notified of the need to upgrade. Once you agree to the upgrade, your plan will adjust to reflect the next subscription level.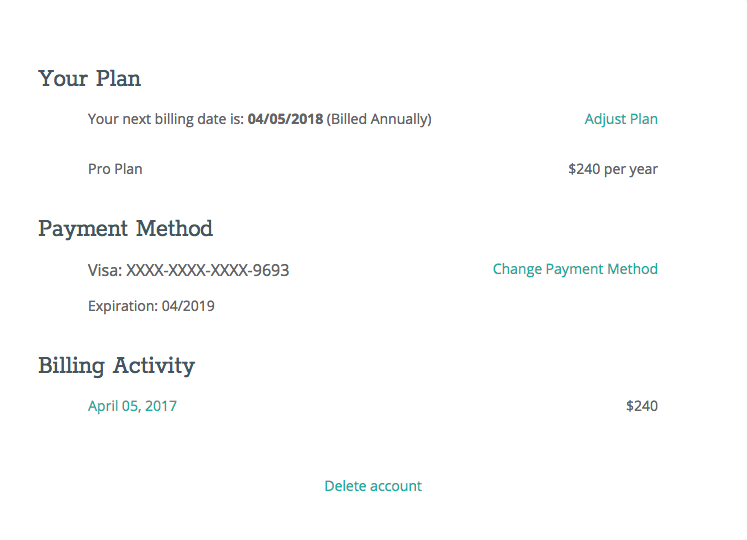 If you would like to downgrade at any time, simply go to my subscription, and select adjust plan in the top right corner. You may also view and edit your payment method, or previous billing activity from this screen.
Canceling subscription
Canceling your subscription can occur in two ways. You may either downgrade to the free plan so you may still retrieve your records. Or you may delete your account and all of its data.
Note: When you delete your account it is no longer available for retrieval!
To downgrade to free or delete your account simply go to settings, administrator, my subscription.