Location of modules
While finding the ability to conduct common tasks in other software solutions can be difficult, navigating Crunched is simple. We have used common financial terms that make finding your next task quick. We have also included quick links on your dashboard for your more common tasks.
The navigation tree has been designed to include the three main bookkeeping tasks, banking functions, creating customer quotes and invoices, and managing vendor payable expenses.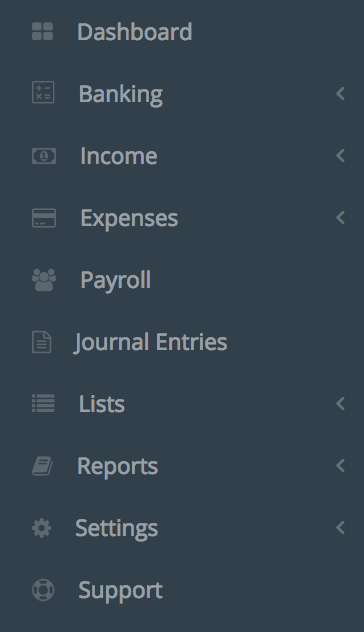 In addition to the three main bookkeeping functions, we have included journal entries for your non cash items as well as your accountants adjusting entries.
All of your contacts, customers, vendors, sales items, and fixed assets can be found in the lists dropdown.
And lastly reports. We have provided all of your managerial, accountant, and banking reports under a single dropdown.
Feel free to click on the dropdown links to see all sublinks.
For more information on navigation be sure to checkout the numerous articles in our help center by clicking support.