Company profile
While this section is rather straight forward, it is import to enter the proper business information while completing all input fields. This data will appear in various parts of the software including customer facing quotes & invoices, vendor checks, and financial reports.
Simply enter your business profile and click next.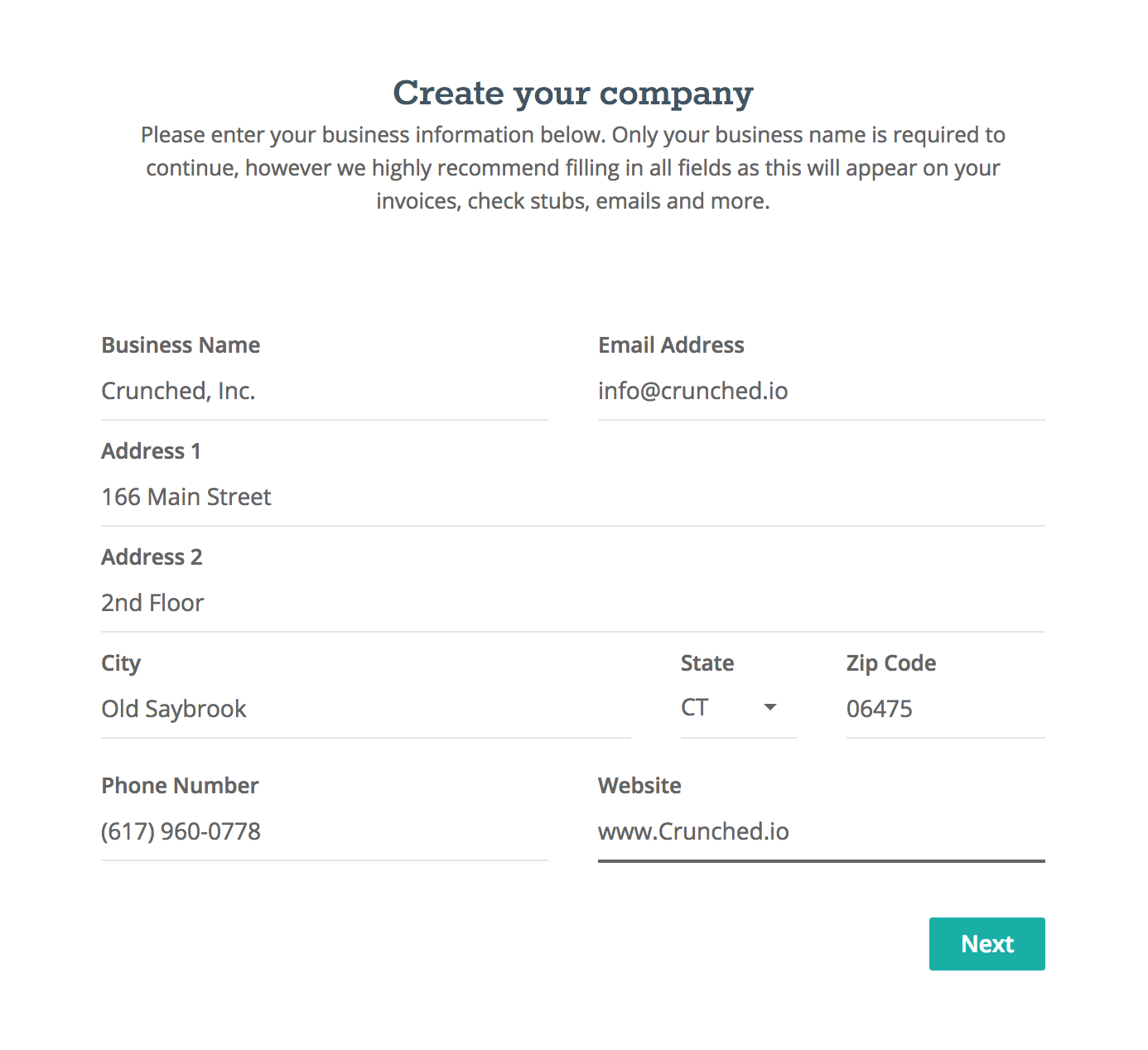 You may always edit this information later.
Company settings (Accounting method, year-end date)
The next step in completing your system setup is selecting your accounting method, cash or accrual, and setting your year-end date.
If you are unsure which method is right for your business, be sure to consult with a professional CPA. If you need assistance locating a professional, be sure to checkout our Partners page.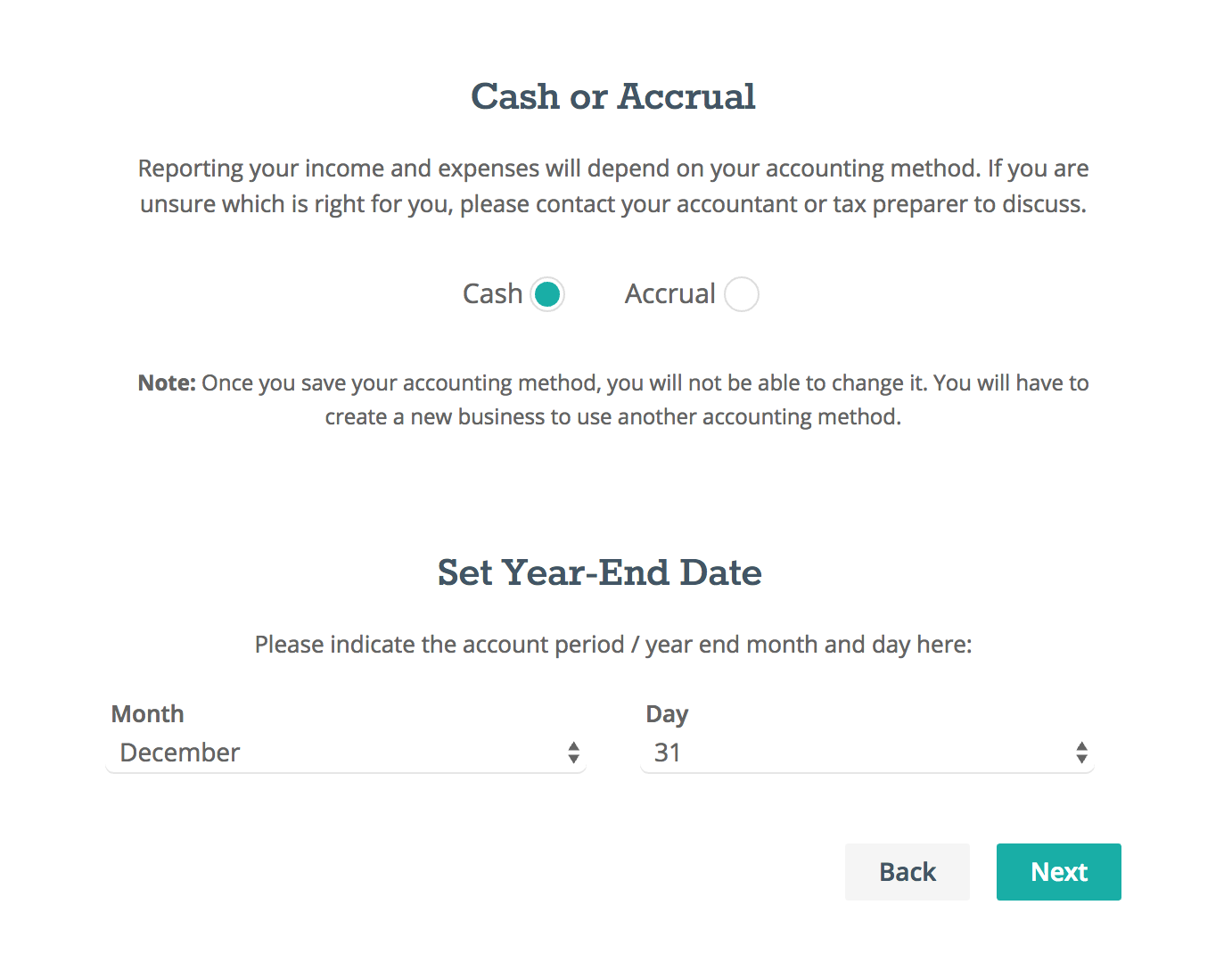 Note: You will not be able to change your accounting method once you have completed this step. If you need to change your method you will need to transition your data to a new account. Please contact us at support@crunched.io if you need to change methods.
Lastly, define your business year-end date. Majority of business will end on December 31, while others may implement a non-calendar year-end date due to seasonality or other timing factors.
Once you have completed this section, click next.