Reporting
Reporting in an accounting system is the reason we spend the time recording our transactions. Accurate reporting provides business insight to profitability, growth, and expense management. Without insightful reports we would be flying in the dark. Crunched provides numerous managerial and financial reports for your insightful pleasure.
We have defined our navigation sections into four sections, financial, accountant, banking, and list.
Financial
The financial section will include all standard managerial reports required to successfully run your business. Items like 1099 tracking, sales tax reporting, aging schedules, and journals can all be found in this section. Most importantly, don't forget to review your balance sheet and income statement!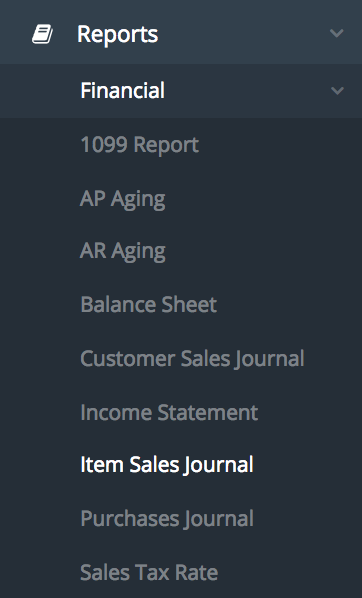 Accountant
When tax time rolls around it's always a bonus to get your accountant the reports they need quickly, and most important accurately. Our accountant section includes both a trial balance and the general ledger to assist in tax preparation. For even easier accessibility, be sure to invite your accountant as a collaborator. To learn more information about inviting users and setting roles, click here.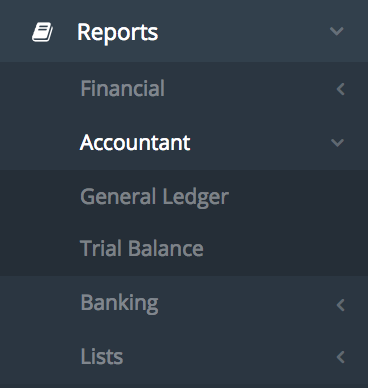 Banking
Need to view reconciliations or checkbook registers, find those here in the banking section of reports.
For more information regarding checkbook reconciliations, be sure to check out our help center article here.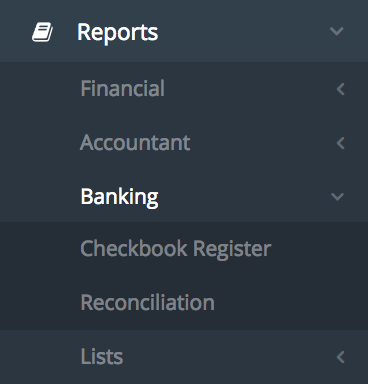 List
The last section of our reporting section includes downloadable versions of your lists. This includes your chart of accounts, fixed assets, and vendors.